Early Christian Mausoleum
From 1 April to 31 October:
Tuesday – Sunday: 10.00–18.00 pm
Ticket Office closes at 5.30 pm.

From 2 November to 31 March:
Tuesday – Sunday: 10.00–16.00 pm
Monday: closed
---
Cella Septichora Visitor Center
The Cella Septichora Visitor Center is closed from 6 June 2022 until the beginning of 2023 due to renovation and development.
From the middle of June we are waiting the visitors in the new reception building of the Early Christian Mausoleum in Szent István Square. Our permanent guided tours will also continue in the Early Christian Mausoleum.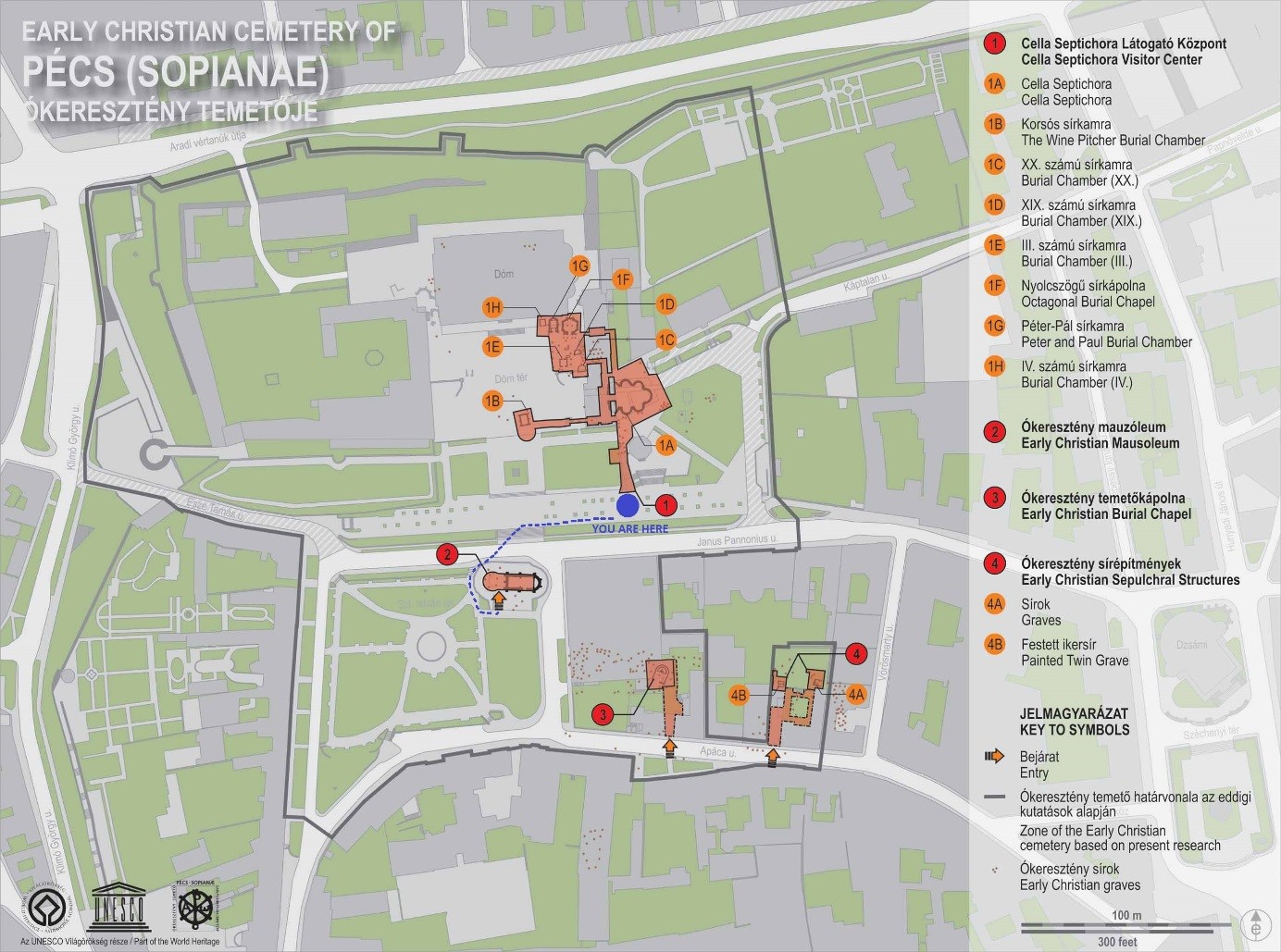 ---


Medieval University


From 1 April to 31 October:
Tuesday – Sunday: 10.00–18.00 pm
Ticket Office closes at 5.30 pm.

From 2 November to 31 March:
Tuesday – Sunday: 10.00–16.00 pm
During winter season the Ticket Office of the Medieval University is suspended.
Tickets are available in the Ticket Office of the Cella Septichora Visitor Center. The Medieval University can be visited only with escort.

Monday: closed
---
Burial edifices in Apáca Street:


Attractions at 8 and 14 Apáca Street are temporarily unavailable!